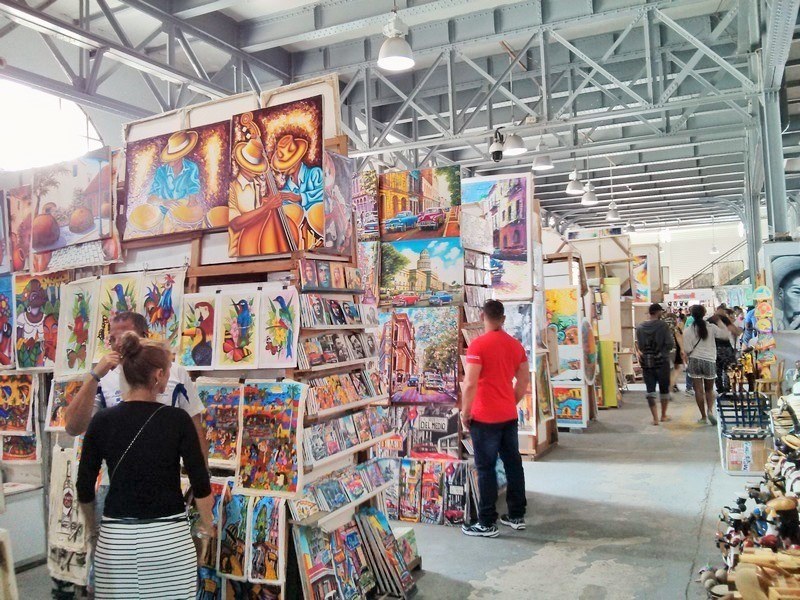 Art fairs are excellent opportunities for all artists in terms of interpersonal relationships, sales, and achieving success both nationally and internationally.
Art fairs are the most important way for artists to publicize their plans and expand their audiences, from local or regional favorite artists to national and international figures. Fairs are a unique opportunity for artists from around the world to gather and showcase their work to museums, galleries, dealers, collectors, curators, agents, consultants and critics.
When it comes to visual art, there is almost nothing that can compare to face-to-face experiences, in-person consultations with knowledgeable professionals and accomplished artists, and informed opinions from experts. Typically, high-profile fairs attract 20,000 to 40,000 or more art lovers from around the world, so exhibitors can attract more potential customers in several days than they would if they worked exclusively with one art gallery over the course of a year.
Art fairs are an essential element for anyone who intends to engage with the art world at the highest level, as opportunities for development abound. However, for participants, making the most of what an art fair can offer is more complicated than simply filling the booth with artwork and waiting for something to happen.
The success of an art fair depends at least on patience, character and planning, as well as on the logistics of the fair itself. Visitors to the fair are interested in the artists and dealers who are enthusiastic about being there and who show great passion for their profession.
So, what does it take to prepare for an art fair?
First, an artist should be sure to research and visit the art fair before booking a booth or participating next to a gallery so that money is not wasted. Talking to artists who have exhibited their work before and finding out what the art fair is really like will give you an idea of how it works, and which stands and galleries attract the most visitors. Art fairs allow artists to develop their contacts and evaluate their potential markets; therefore, it is essential to find the right art fair.
There are two types of art fairs. Local art fairs often have an intimate atmosphere and can be a valuable resource for new buyers, allowing artists to establish close relationships with their potential customers. In contrast, at larger art fairs, artists are usually unable to create personal relationships with buyers and the public due to the large number of visitors.
Secondly, artists should consider creating a financial budget. Determining the cost of travel, renting a space, creating a unified presentation and or working with a gallery are essential elements that should be considered in advance to get the best quotes, suppliers and representatives, and above all to give artists time to research other alternatives if needed. For example, large-scale art fairs are a major financial commitment.
Most artists consider these events to be ideal environments for exhibiting their art around the world and do not consider the total cost. Artists must decide which art market they want to reach and which geographical locations are most suitable for their purposes.
Finally, artists should always read the contract before making any commitments, as organisers often include other financial arrangements.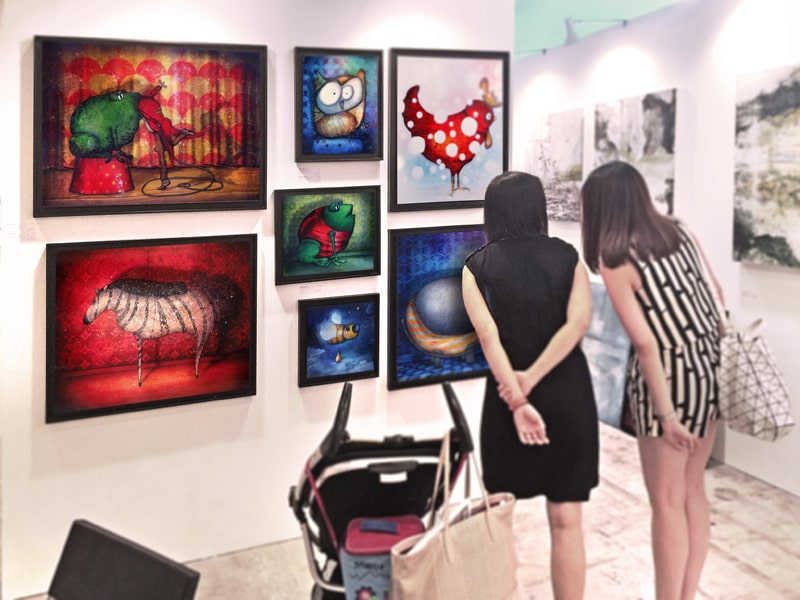 How can you participate in an art fair, with or without a gallery?
The easiest way to guarantee participation in an art fair is through an art gallery. Most galleries do not include all the artists they represent on the stands purchased for the art fairs. Therefore, since there is no guarantee, an artist who has a contract with the gallery will have to convince the gallery to include their work.
After that, although the gallery itself usually handles most of the planning, design and strategy, an artist must collaborate with the gallery staff to provide information and be present for a smooth and unified presentation.
A gallery must be able to create a well-maintained booth with plenty of white space, consistent work and a cohesive collection of art and artists where each piece has its reason for being, which contributes positively to the overall impression being greater than the number of individual pieces. Thus, a gallery can adequately illustrate how everything belongs to the potential buyers and the public.
Selling artworks at an art fair requires a simple, direct and very clear approach, both visually and verbally, and this cannot be achieved without the cooperation between a gallery and its artists.
However, as an emerging artist without gallery representation, the process is slightly different and more demanding. Most art fairs allow artists to reserve a space or stand individually, but there are usually limited spaces and acceptance rates are lower.
Therefore, it is essential to be proactive in the process and register shortly after the opening of the call to enter and obtain a stand. In addition, artists who register individually, rather than in a gallery, will have to pay a more substantial amount to participate in the art fair, such as travel, accommodation and staff to assist visitors and buyers.
In addition, the space an artist selects to exhibit his or her work is of vital importance. To present work with a clear association with the fine arts, the artist should avoid being too close to craft stands and food and drink stalls. Fairs offer different spaces, from a simple stand to a wooden table or kiosk. It is essential to find out beforehand what the fair has to offer in order to know what to expect.
If you find pictures of previous exhibitions, possibly in the same place, you will get a better idea of what the space will ultimately look like. This will give the artist plenty of time to prepare all the necessary elements to strategically design his or her stand.
Another way to participate in an art fair, although not all art fairs offer this option, is through participation in contests affiliated with the fair. The contests are usually announced months before the fair, and the artist must submit his/her work as soon as possible.
For all artists, art fairs are a great opportunity to network, secure sales and achieve success nationally and internationally. However, it is not easy to participate in an art fair, with or without a gallery. Artists must consciously strive to stand out from the crowd among other talented, creative and innovative artists. However, hard work, character, contacts and artistic excellence will allow any artist to grow in the art world, which is both very competitive and very exciting, through art fairs.