August 26, 2019
Most impressive urban artists
Urban art, which was born as a form of vandalism and graffiti protest, has become one of the most followed and appreciated types of art. More than an artistic expression, it is a movement that seeks, in addition to intervening in public spaces, to transmit a strong message to society, to call for reflection and to inspire creation.
The most impressive urban artists of this era and why they are important.
BANKSY
Anyone with knowledge of urban art knows who Bansky is, or at least has heard of him, as he is one of the most influential urban artists of the decade, who has moved from the streets to the museums and whose works today sell for thousands and thousands of euros.
Little is known about this mysterious artist born in Bristol, UK, as he does not allow himself to be photographed and does not give many interviews. However, his art has come to impact passers-by around the world because of its strong social and political message.
VHILS
His ingenious and different way of working makes him one of the most impressive artists of the time. Vhils, born in Lisbon, Portugal, "sculpts" his pieces on the walls, using hammers, chisels, drills and cranes, instead of spray and brushes.
Photograph provided by the Portuguese artist Alexandre Farto (Vhils), of one of his works on the façade of a building in Sydney (Australia). The Portuguese artist, who is the greatest exponent in his country of a type of cultural expression that now also attracts galleries and museums, a trend within which he is already considered one of the most influential names on the world scene, is preparing these days to show new works at the ARCO contemporary art fair in Madrid.
SWOON
This American artist creates life-size "posters", which embody portraits representing melancholy, everyday characters she meets in her daily life, and uses paper and paste cut-outs to depict them in a street atmosphere.
Most of her pieces can be found in New York, where she lives, but like everything in life, Swoon's artistic interventions are ephemeral, as they remain on the walls temporarily until they fade away on their own, reflecting the ephemerality of expression.
INTI
This contemporary Chilean muralist takes his art on his travels around the world. Like many urban artists, Inti began with graffiti as a teenager, turning his back on the police, and is now a recurring guest at the most prestigious international street art festivals.
Residing in Paris, he works with a gallery that sells oil versions of his works, and thus monetizes his work since the murals, although they give prestige, do not leave money.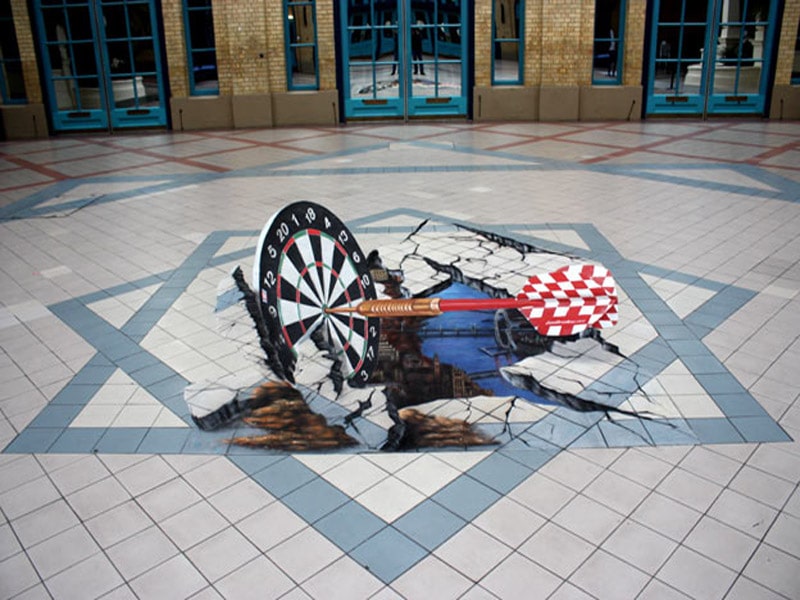 EDUARDO KOBRA
This artist from Sao Paolo, Brazil, decorates the streets of his country with vibrant colors and thick lines, maintaining a kaleidoscopic theme with the repeated paintings and rectangles in his works.
His work is based on using images and characters from the history of the cities where he paints, so that those who did not live at that time have a moment to remember, or rather know that which no longer exists.
BLU
Although it remains anonymous, SBLU has been painting murals around the world for over a decade. This artist, based in Bologna, Italy, does not use spray paint when creating, but instead creates large brush and roller drawings.
With a unique style, BLU, besides embellishing the facades and the areas where he paints, transmits a strong social criticism with each work he creates, calling for reflection related to the city where he is.
BORDAL II
This Portuguese artist creates animal sculptures from garbage and waste materials, giving volume to his murals. His main message with his work is to make society aware of the environment.
By representing nature itself, as animals are, creating themselves from materials that cause their destruction, he seeks to raise questions and facilitate change.
SHAMSIA HASSANI
Although being an urban artist in Afghanistan is no easy task, Hassani uses her paintings to bring light and color to a country burdened by war and terrorism. She takes to the streets to paint knowing that she may be a victim of a bomb, harassment and attacks because she is a woman, but she does it because she wants to convey a message of freedom to Afghan society.
NEVER
With a technique that comes from graffiti and a graphic and comic style, Francisco Rodriguez Da Silva, better known as "Never", creates images that confront modern and urban Brazil with its indigenous past. Through his works he reflects the history and culture of his country, thus educating passers-by about it in a creative way.
ART IS TRASH
Francisco de Pájaro, or better known as Art is Trash, is a Barcelona-born artist who transforms street trash into works of art. He says that art arises from a mixture between nature, the material and the profane, so his works express complicated thoughts combined with an aesthetic that draws attention.